Countdowns for macOS - menu bar application
Never forget about anniversaries, exams, or deadlines, thanks to always-on Mac's menu bar application. Counting days in the calendar will be a past.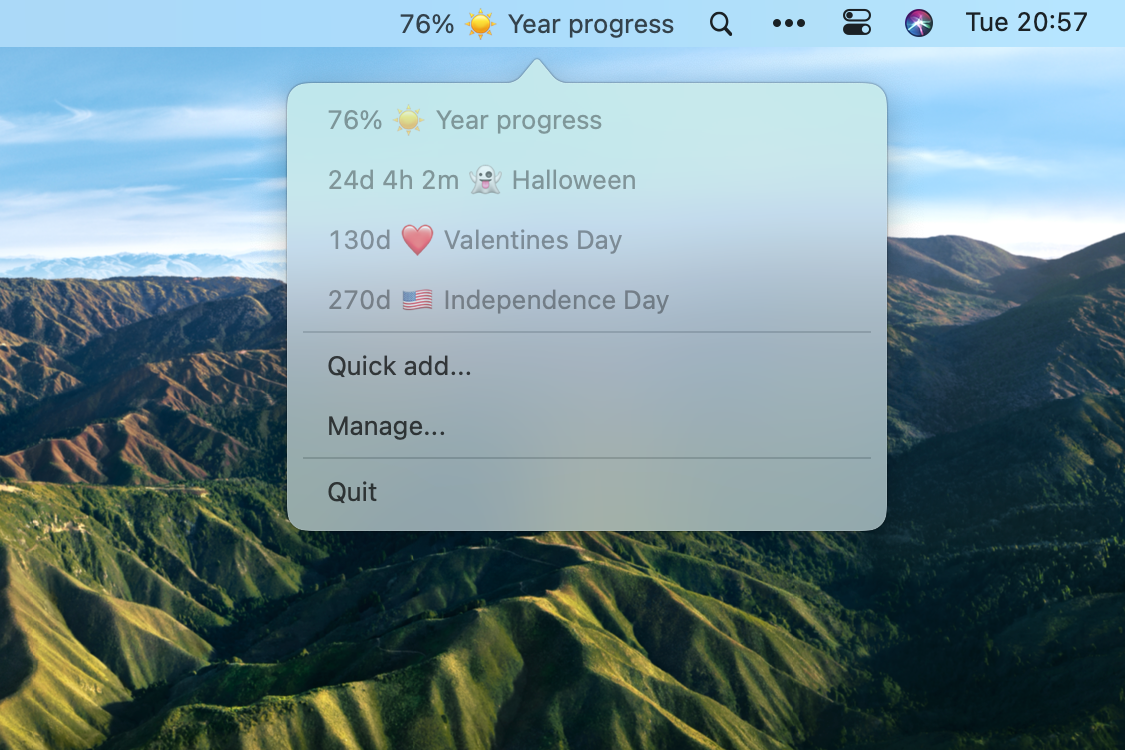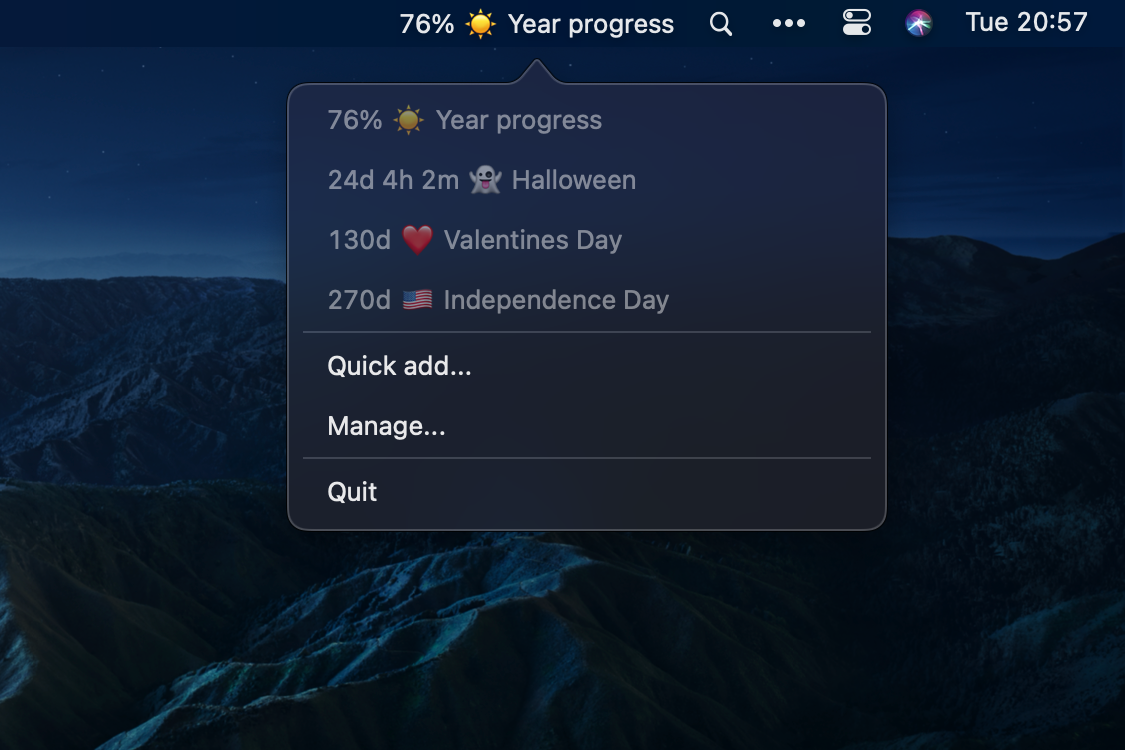 Menu bar countdown application with widgets
Birthdays, holidays, new movie premiere, wedding anniversary, Superbowl finals, project deadline, current Pomodoro Technique® time unit (called Pomodoro), or new iPhone's release date. You can also track the progress of a year, school semester, or a workweek.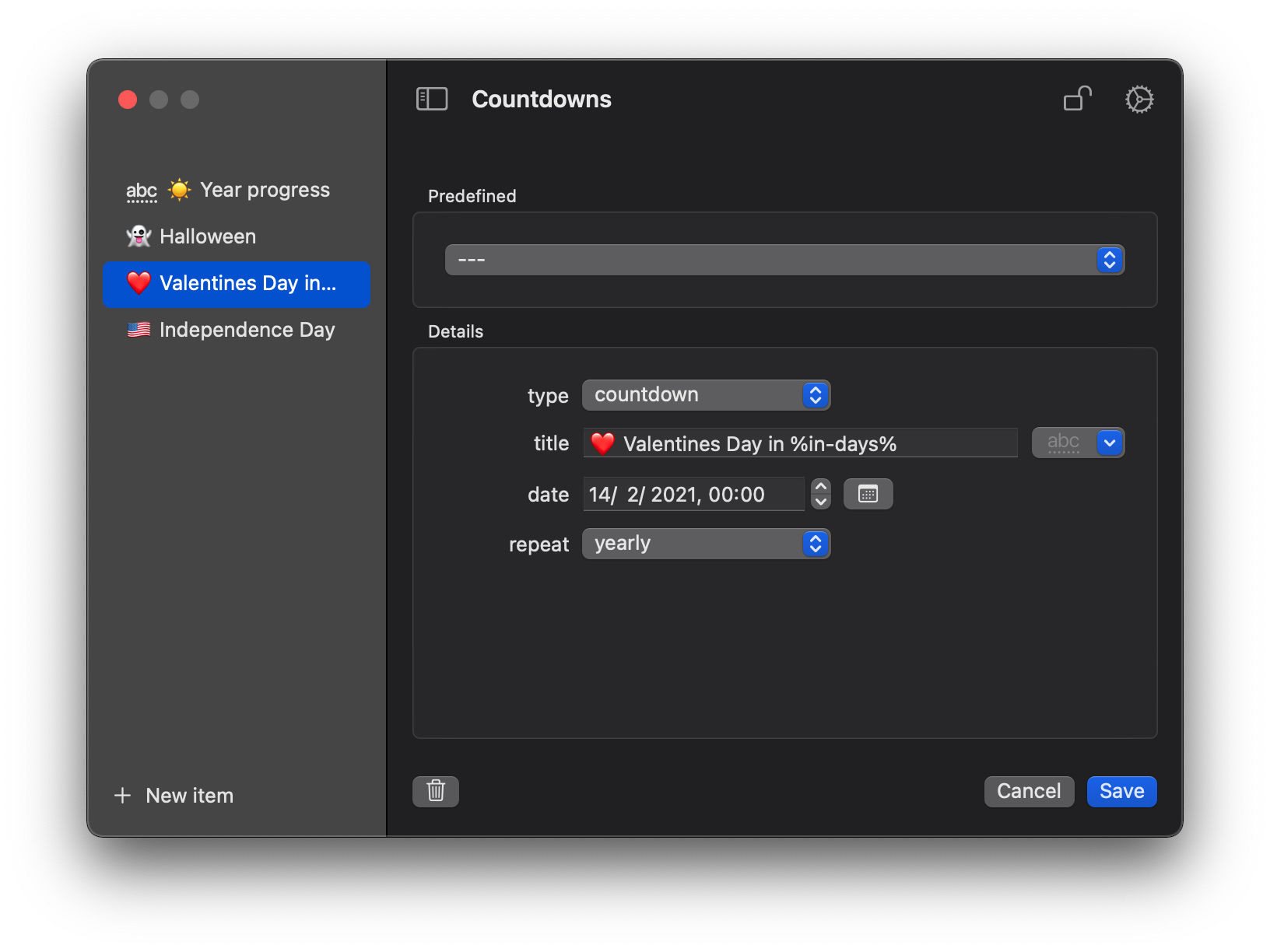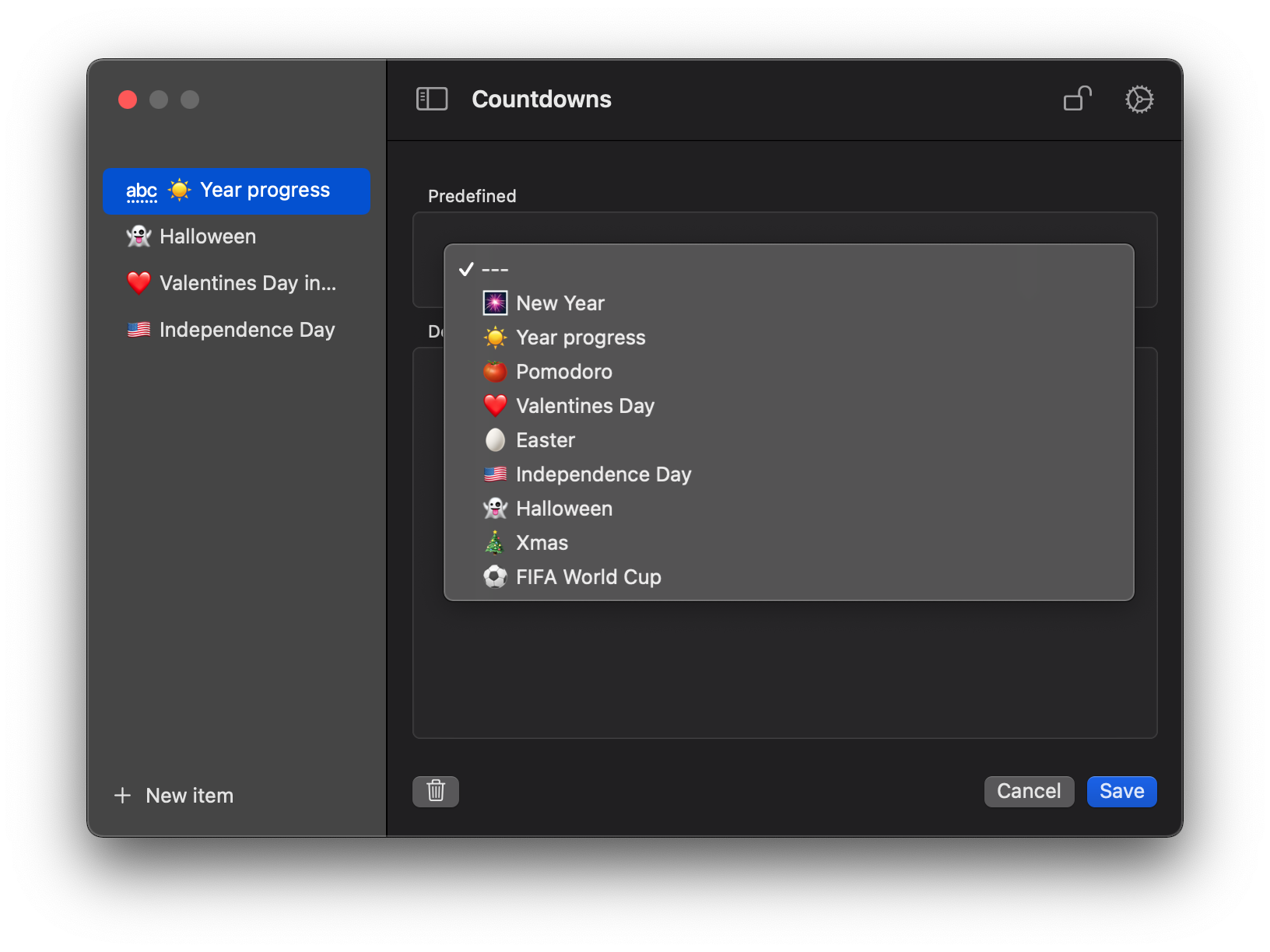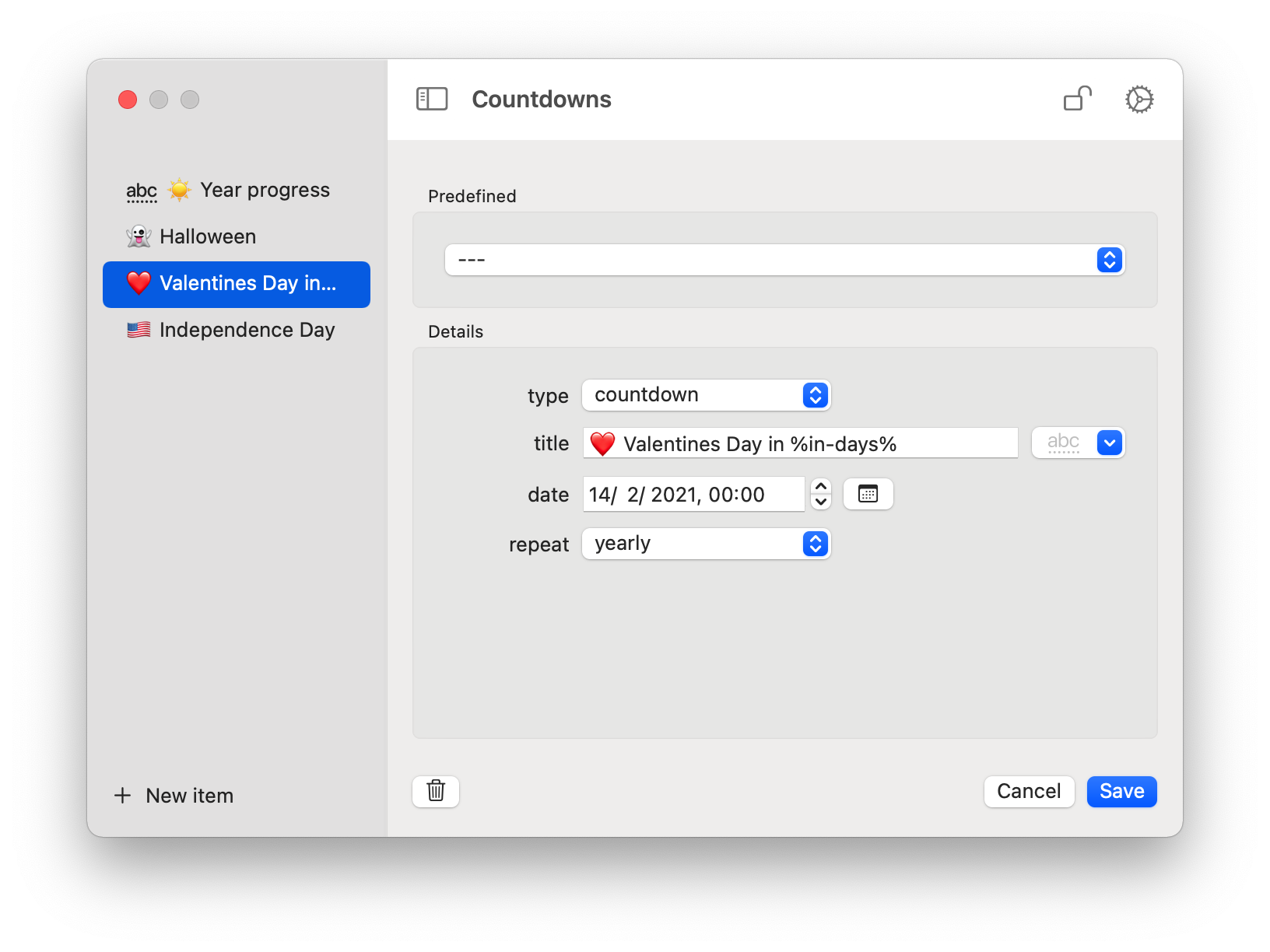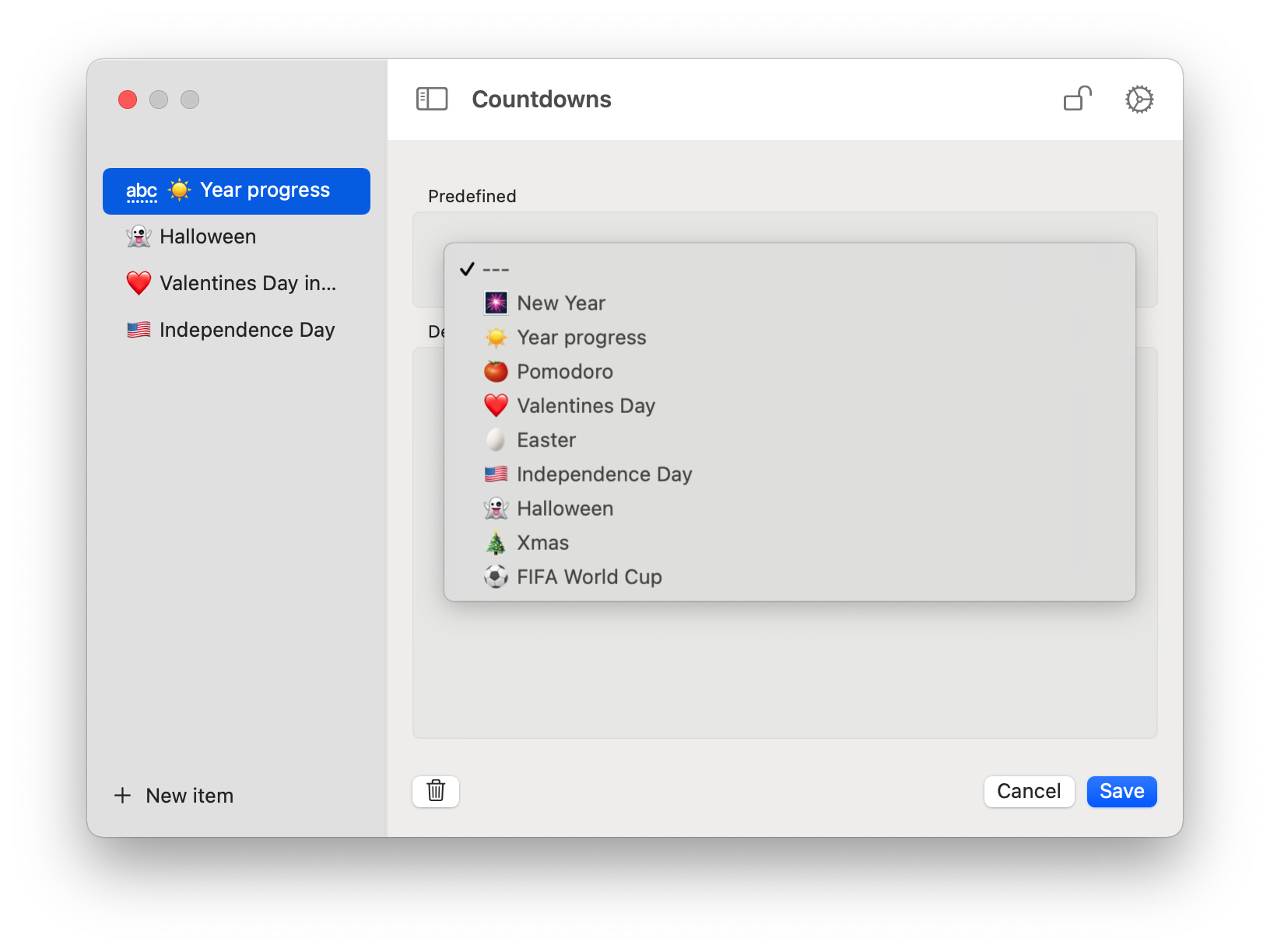 Menu bar
Make this a ritual. At the beginning of the workday, you can expand a list of your countdowns and see how much time left for these critical events. It helps you stay organized and better manage your time.
Widgets
Countdowns application offers notifications center widgets. You can control the size, style, and items displayed on the notification center.
Synchronization
Are you using different macOS devices? Your countdowns will synchronize between them using your iCloud account.